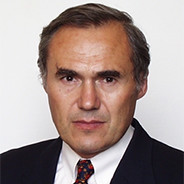 Dusan Hamar (Slovakia)
Dusan Hamar, MD, PhD is a Professor of Sports Medicine at Faculty of Physical Education and Sports of Comenius University, Bratislava, Slovakia.
Currently he is President of FISU Medical Commission and in the past served also as the Chairman of Scientific Commission and Elected Member of Executive Committee of FIMS (International Federation of Sports Medicine).
His scientific interests in strength have origin in his sports carrier as an international shot putter.
He has designed several novel computer based systems, which are used by strength training and rehabilitation professionals for the assessment as well as enhancement of strength and power, balance and neuromuscular functions.
A human performance center bearing his name using mainly these systems was established at Comenius University.
As a young scientist he was an international scholar of American College of Sports Medicine.
His awards include e.g. Golden Plaque of Comenius University, Golden Rings of Slovak Olympic Committee and Ludwig Prokop Plaque of Austrian Society of Sports Medicine.
He has published over 100 scientific journal articles, 2 books and 3 book chapters.
As an avid recreational athlete he practices running, cycling, tennis, skiing, golf as well as regular weight training.