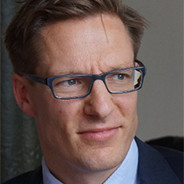 Urs Granacher (Germany)
Urs Granacher is professor and head of the Division of Training and Movement Sciences, Research Focus Cognition Sciences at the University of Potsdam, Germany. 
He graduated in Sports Science and received his PhD and habilitation (post-doctoral thesis) in Training and Movement Sciences at the University of Freiburg, Germany. 
His research priorities fall in the fields of strength and conditioning with a specific focus on strength training in youth athletes. 
Dr. Granacher is currently principal investigator of an interdisciplinary research project on "Strength Training in Youth Athletes" funded by the German Federal Institute of Sport Science.
Additional key components of his research constitute the development of targeted interventions to enhance measures of balance and muscular fitness, to improve motor performance, and to reduce injuries in different sport disciplines (e.g., soccer, judo, handball). 
Dr. Granacher is member of five editorial boards including Sports Medicine.